When goods cannot be found in the MarketPlace and the total cost of the purchase is above $5,000, a Non-MarketPlace Requisition is needed.
Once the requisition is submitted and approved, Procurement Services will issue a purchase order (PO). A purchase order is a contractual document sent to a supplier to order goods or services. It is not a form of payment.
The flowchart below will assist you in determining the steps to follow for purchases of goods.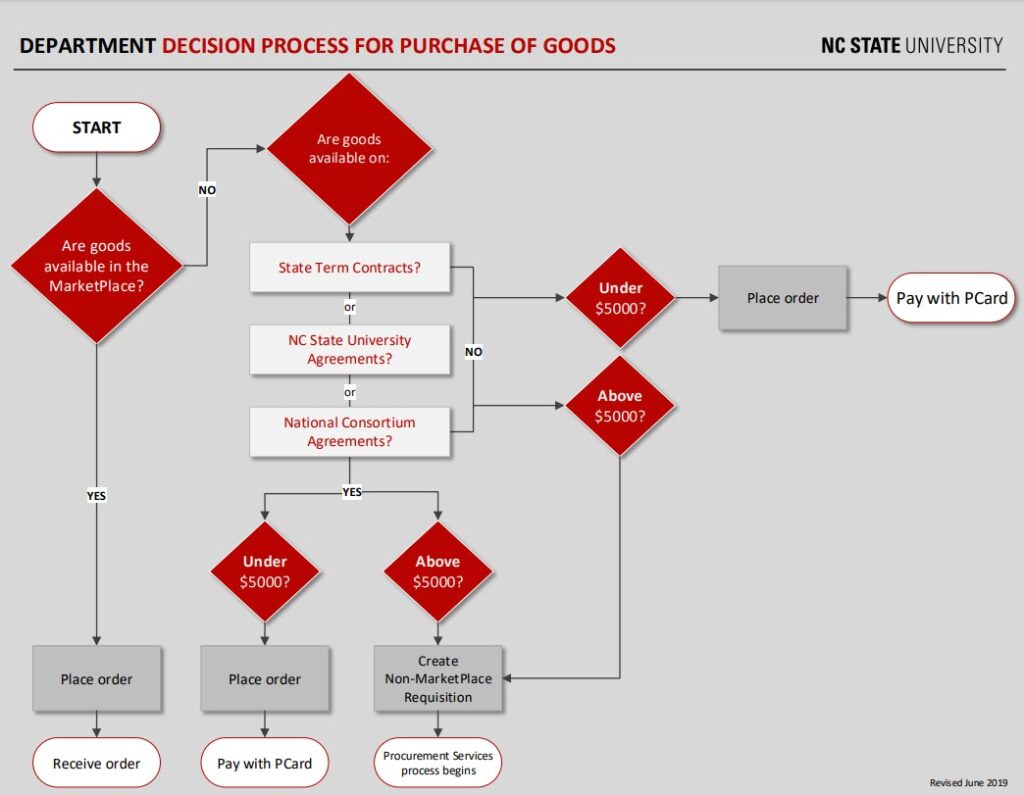 Additional flowcharts and detailed instructions can be found in the Purchasing Manual: Chapter 3: Decision-Making Process.