To update your bank account information for purposes of direct deposit, follow the instructions outlined below.
Navigate to MyPack Portal. 
Click on the Employee Self Service menu.
Click o the Payroll and Compensation tile.
By default, you will be in the Direct Deposit menu. Scroll down and click on the + sign to add an account.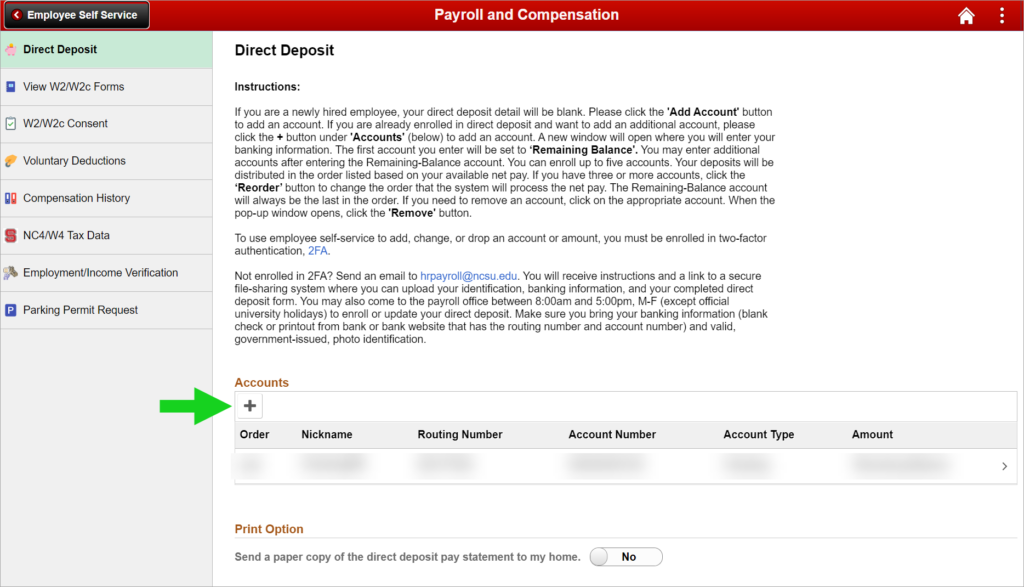 Questions on updating bank account information can be sent to hrpayroll@ncsu.edu.