To update your bank account information for purposes of direct deposit, follow the instructions outlined below.
Navigate to MyPack Portal.
Click on the Employee Self Service menu.
Click o the Payroll and Compensation tile.
By default, you will be in the Direct Deposit menu. Scroll down and click on the + sign to add an account.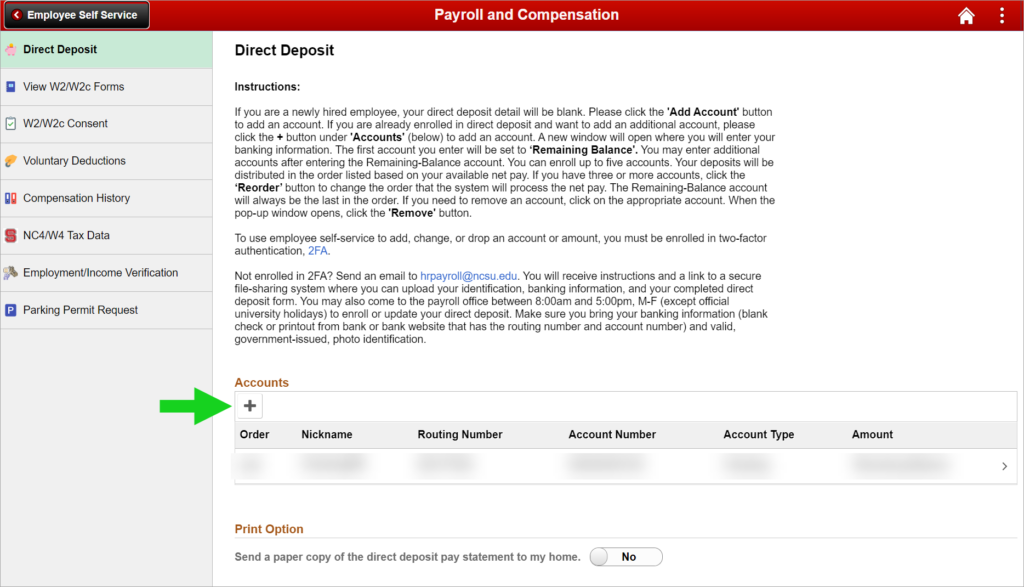 5. After selecting the ' + ' icon, the Add Account form displays and allows you to create a new deposit account. Complete all of the fields to add an account and amount. Remember to Save (New information will display on the updated Payroll and Compensation page):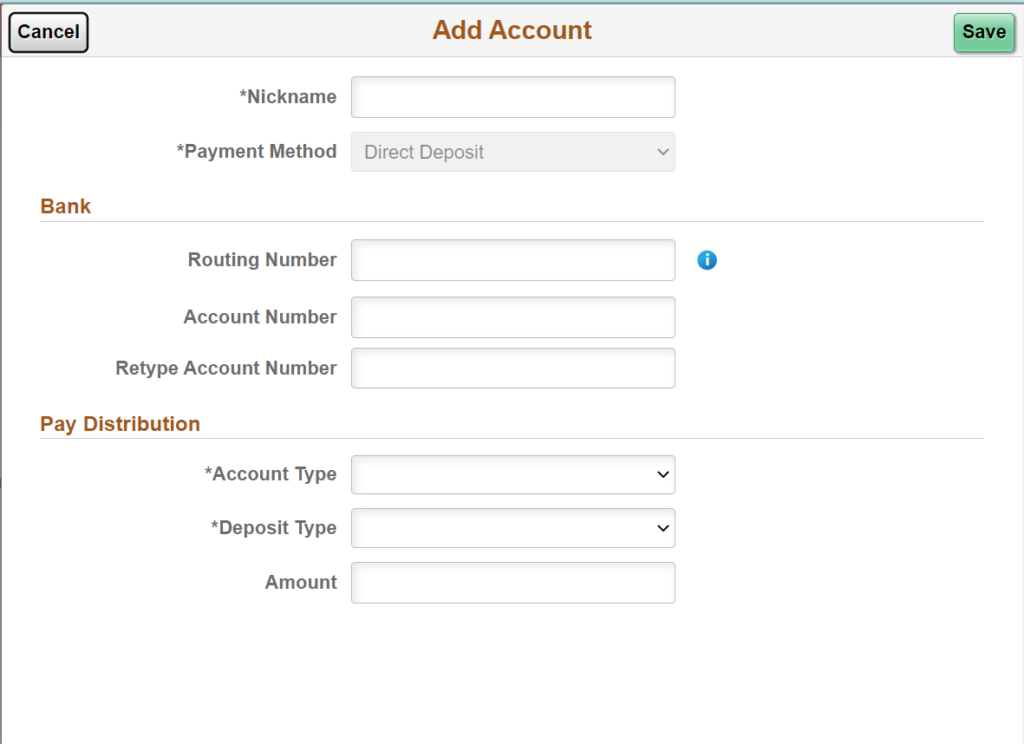 6. To edit or remove an existing deposit account, select the ' > ' icon at far right in row of the desired account information:

7. Complete the fields on next screen "Edit Account" to either make changes, or completely remove the deposit information. Remember to Save: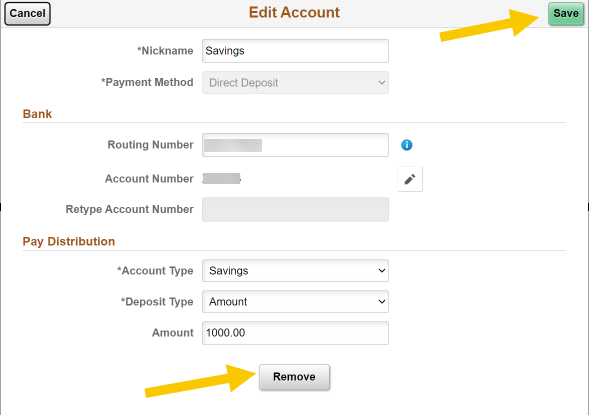 Questions on updating bank account information can be sent to hrpayroll@ncsu.edu.
Read more:
Related articles: