1. Navigate to MyPack Portal.
2. Click on the NavBar.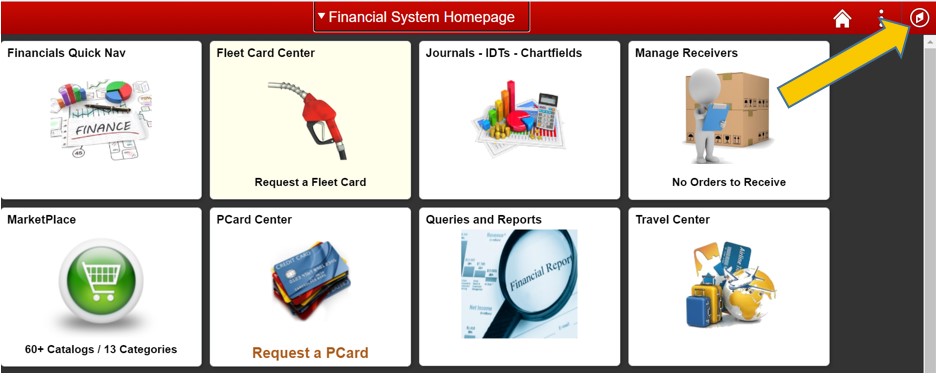 3. Click on Financial Systems.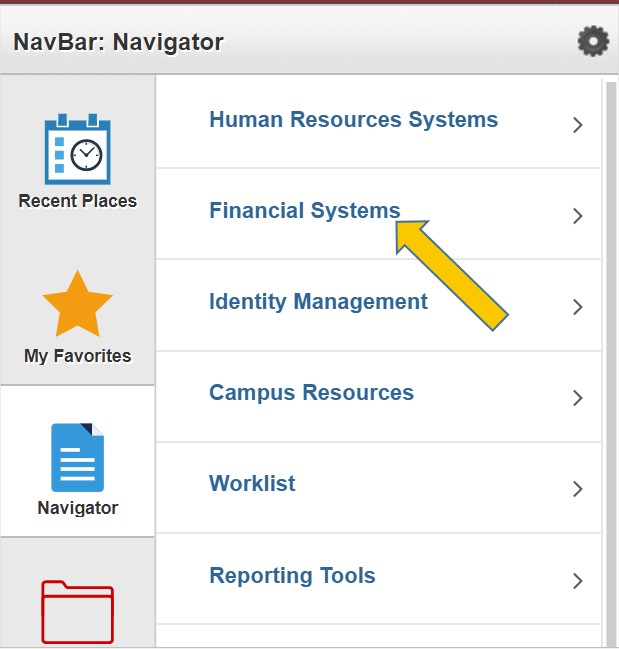 4. Click on Journals & Chartfield Maint.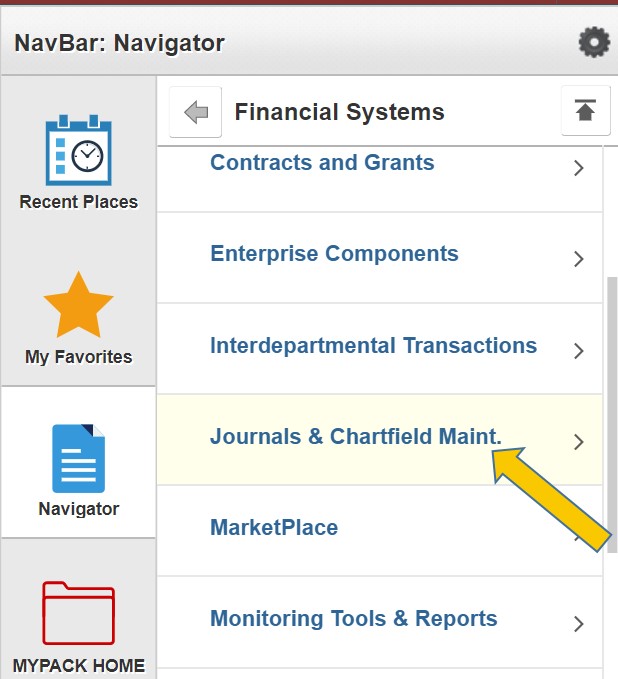 5. Click on Project Maint & Inquiry.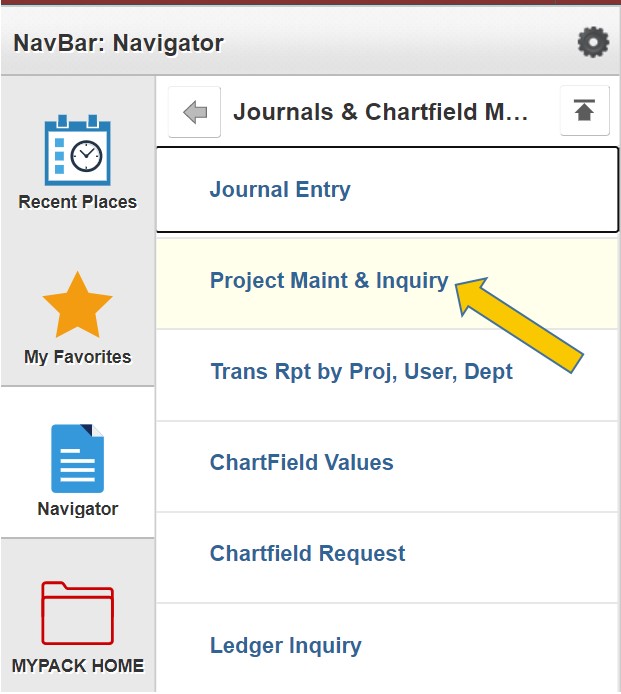 6. Enter the 6-digit department number in the Department field.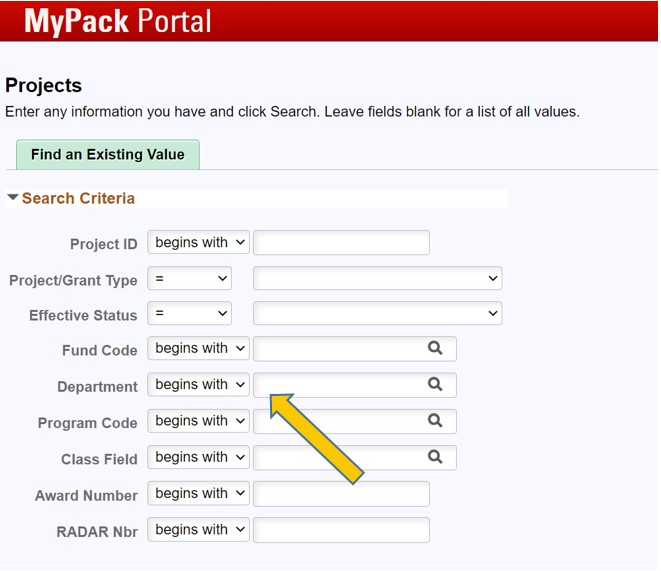 7. Click on the magnifying glass to search.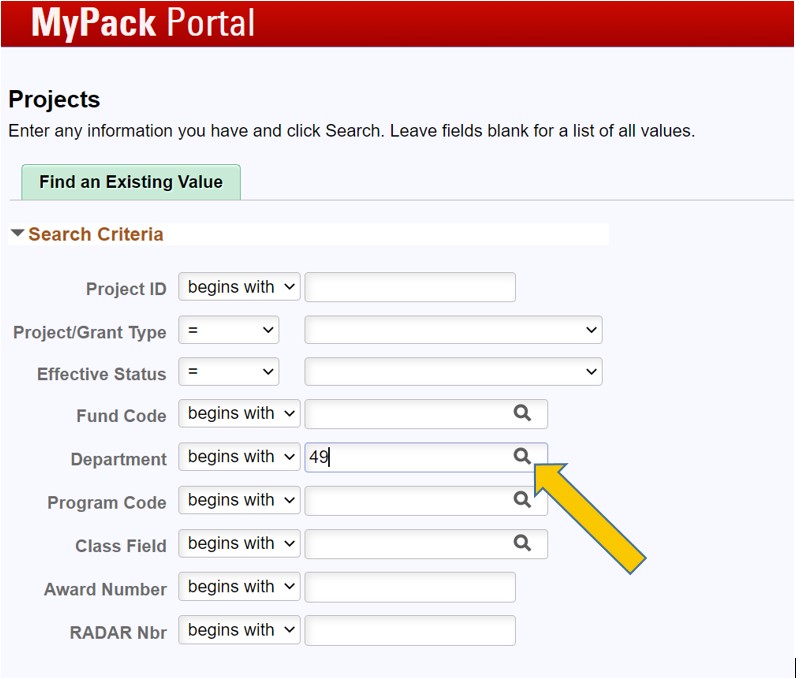 8. Click on the appropriate Department listed in the Search Results.