To determine if a supplier is a participant in the Virtual Payables program, Navigate to the Financials System Homepage.
Click on the Voucher Entry tile.
Search for the supplier using the invoice number, supplier ID number and/or the supplier name to pull up the associated voucher.
Click on the Payments tab at the top of the screen.
In the the Payment Options section, if the Account field says 'EPAY' then the supplier is a Virtual Payables supplier.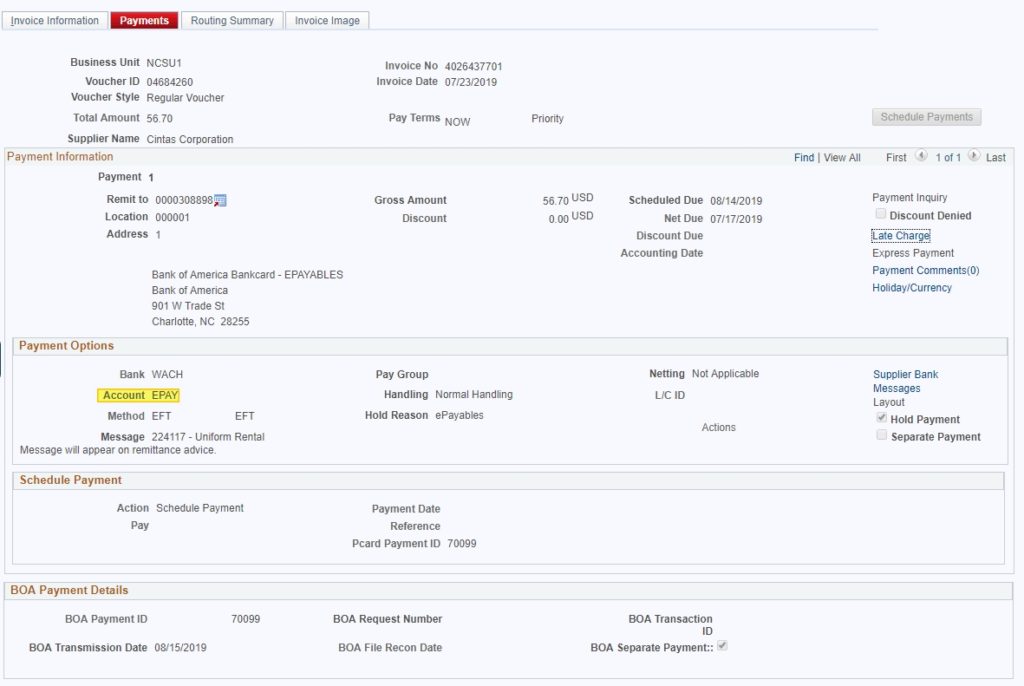 Related articles: